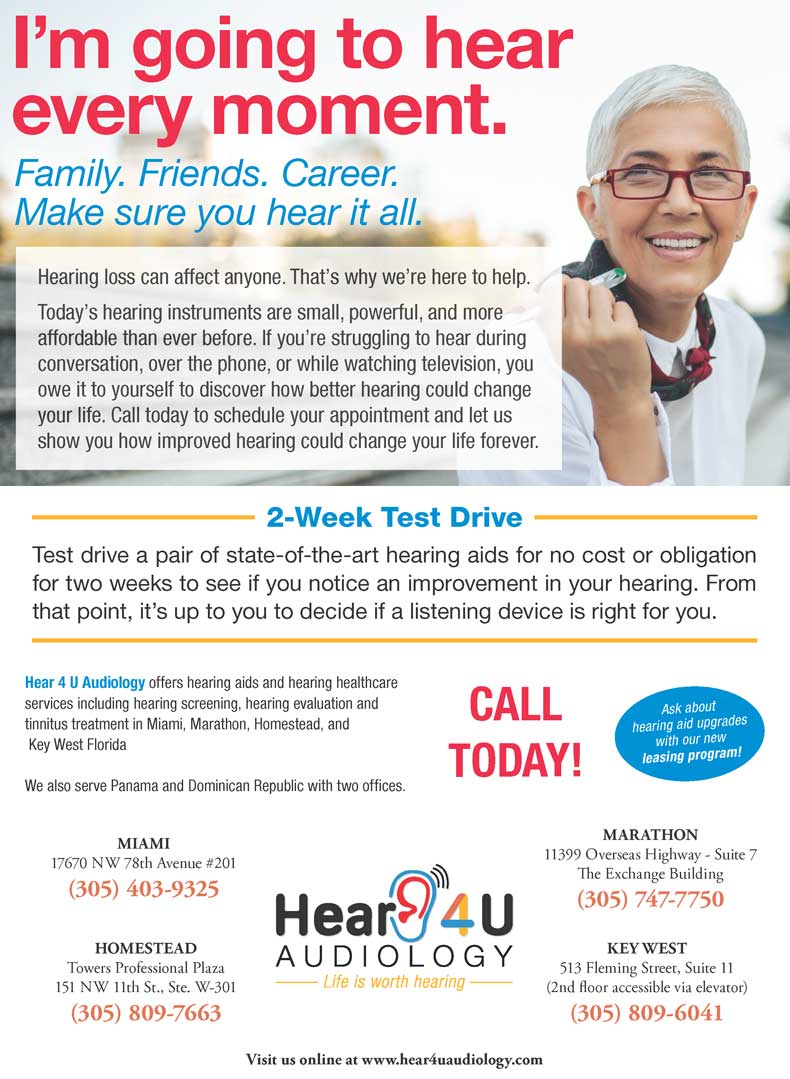 2-Week Hearing Aids Test Drive
Now through October 31st
Test drive a pair of state-of-the-art hearing aids for no cost or obligation for two weeks to see if you notice an improvement in your hearing. From that point, it's up to you to decide if a listening device is right for you.

I'm going to hear every moment. Family. Friends. Career. Make sure you hear it all. Hearing loss can affect anyone. That's why we're here to help. Today's hearing instruments are small, powerful, and more affordable than ever before. If you're struggling to hear during conversation, over the phone, or while watching television, you owe it to yourself to discover how better hearing could change your life.

Call today to schedule your appointment and let us show you how improved hearing could change your life forever.
Ask about hearing aid upgrades with our new leasing program!
Marathon, FL
Key West, FL