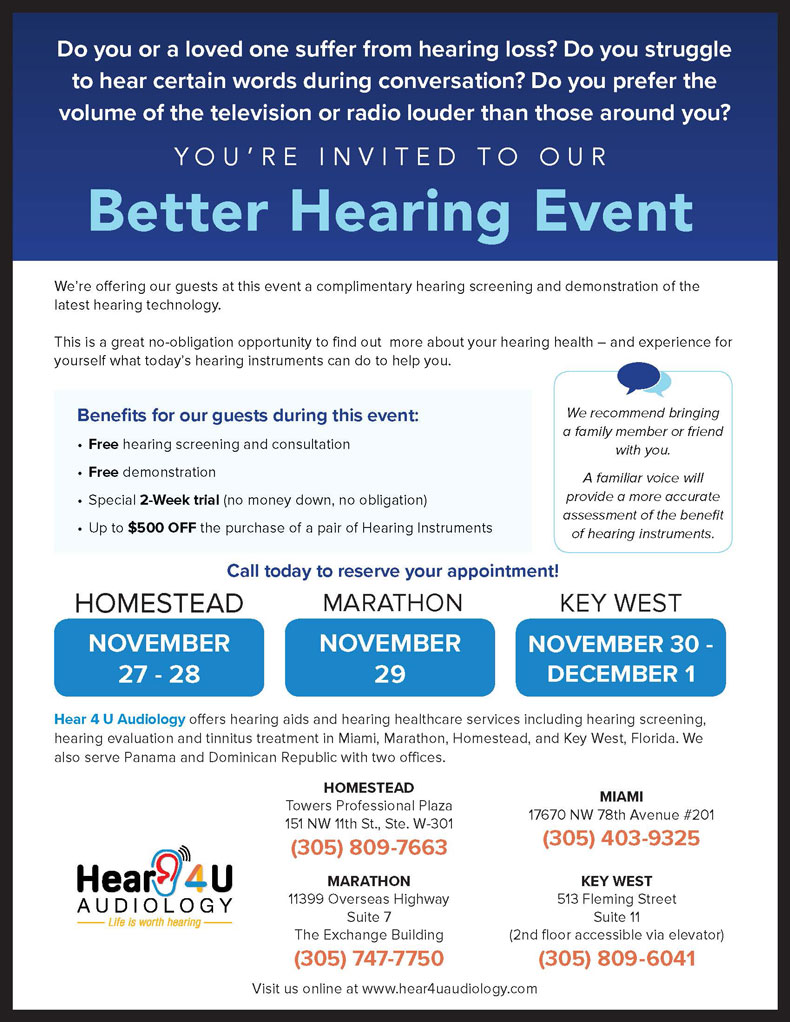 Better Hearing Event
November 27 - December 1, 2018
Do you or a loved one suffer from hearing loss? Do you struggle to hear certain words during conversation? Do you prefer the volume of the television or radio louder than those around you? You're invited to our Better Hearing Event!

We're offering our guests at this event a complimentary hearing screening and demonstration of the latest hearing technology. This is a great no-obligation opportunity to find out more about your hearing health – and experience for yourself what today's hearing instruments can do to help you. We recommend bringing a family member or friend with you. A familiar voice will provide a more accurate assessment of the benefit of hearing instruments.
Benefits for our guests during this event:
Free hearing screening and consultation
Free demonstration
Special 2-Week trial (no money down, no obligation)
Up to $500 OFF the purchase of a pair of Hearing Instruments
Available at our offices in Homestead, FL (Nov 27-28), Marathon, FL (Nov 29), Key West, FL (Nov 30 - Dec 1). Call today to reserve your appointment!
Marathon, FL
Key West, FL